Join Patterson-Kelley for our Technology Thursday Webinars!
Thursdays at 11:00am EST / 8:00am PST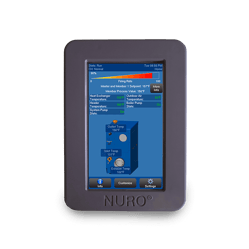 In an effort to continue product and technology focused training during times where many of us are staying in place, Patterson-Kelley has set up a variety of recurring webinars. These webinars have been focused on specific products and technologies, with changing topics each week.
We will be hosting discussions Thursdays at 11 am EST for everyone, our PK reps included, so be sure to add it to your calendar and join us for these exciting presentations!
Listed below are the second wave of topics we will be covering, as well as the link to join us!
| | | |
| --- | --- | --- |
| Date | Presentation | Time |
| 8/27/2020 | Hybrid Systems | 11am EST |
| 9/3/2020 | Short-Cycling | 11am EST |
| 9/10/2020 | NURO Main Focuses | 11am EST |
| 9/17/2020 | Watertube vs. Firetube Boilers | 11am EST |
---
Patterson Kelley is now proudly offering continued education credit hours for participation in many of our sessions!
Attend any of our webinars and then come back to request your continued education certificate* here!
*Certificates will be emailed at the completion of all webinar sessions. Please check with your local state requirements for individual PDH regulations. Not all states are eligible. Excluded States: Indiana, Maryland, New Jersey, New York, Minnesota, Missouri, Nevada, and Utah. Arizona, California, Colorado, Connecticut, Hawaii, Massachusetts, Rhode Island, and Washington do not have a continued education program in place.
---
For any non-representative that would like to request access to our webinars, please click here
---
---
About the Speaker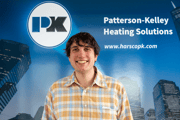 Patrick Villaume has been applying products and educating the HVAC industry for the past 9 years in both steam and hydronic systems. He majored in Mechanical Engineering at the Rochester Institute of Technology, focusing on power and alternative energy. Patrick has been with Patterson-Kelley since 2016, leading the applications engineering team. Here, he promotes the education of products, focusing on the development of a water heater training program.
---
About Patterson-Kelley

Patterson-Kelley, a division of the SPX Corporation, is the leading provider and producer of commercial hot water heating solutions serving the commercial heating industry with the best-known and most respected products in the field. Designed and assembled in the USA for over 140 years, we provide a full line of condensing and non-condensing boilers, semi-instantaneous water heaters, and an array of commercial boiler and water heating products including gas fired, dual fuel and outdoor boilers.