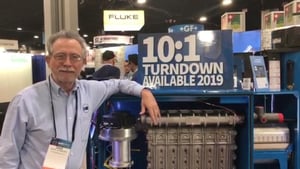 The 2019 AHR Expo was as successful as ever for Patterson-Kelley. The P-K team was able to make new connections, unveil new technology and reconnect with representatives, contractors and consulting engineers. The event welcomed over 65,000 HVAC/R professionals to the World Congress Center in Atlanta, GA, between January 14th and January 16th. Patterson-Kelley presented its commercial boilers and water heaters, as well as its fresh look; the P-K logo signaling over a city skyline, asking for on-lookers to "Answer the Call."

Patterson-Kelley showcased its new 10:1 turndown technology, factory installed on the P-K MACH®, and visitors to booth #B1454 were able to get an up close and personal look at its application. In addition, the P-K SONIC® stainless steel condensing boiler was on display, as was the P-K HiDRA

™,

Patterson-Kelley's newest instantaneous condensing water heater.

Off the floor, Patterson-Kelley's Dave Connors, Trainer and National Accounts Manager, presented "The Dirty Little Secret Associated with High Turndown" in the New Product & Technology Theater. The presentation detailed how high turndown can be applied without excess air to prevent boiler failures in the field.

Patterson-Kelley would like to thank all who stopped by to learn what's new, hear what we have planned and get reacquainted with the team.

We hope to see you at the 2020 AHR Expo in Orlando, FL!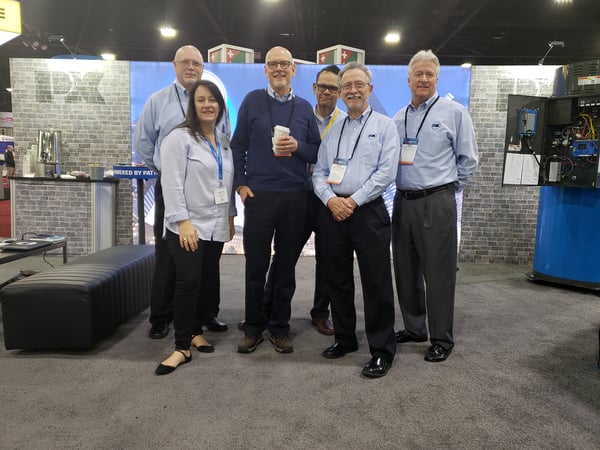 For information on additional products, check out our product brochures and sell sheets below.
P-K MFD® & THERMIFIC VELOX™Boilers Brochure, P-K MODU-FIRE® W Series & P-K THERMIFIC VELOX™ W Series Sales Sheet, P-K COMPACT® Brochure, P-K Duration™Sales Sheet, P-K MACH® 'n' ROLL Sales Sheet