Boiler water applications can vary in both size and complexity, but one thing is consistent, the additives used in your comfort heating water are specific to the system you are supplying them to. When selecting additives such as glycol, knowing your boiler type, material, and that of the adjacent piping is imperative. Different glycols are designed for varied equipment materials, aluminum, for example, so knowing this information beforehand can save you and your facility a significant amount of time and money.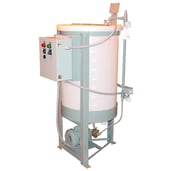 Manufacturers of the glycols that you use can provide you with safe, efficient, and catered solutions to your needs. If you are inheriting a system, it is vital that you have the submittal sheet for the products you are currently using. One must pay close attention to the pH range of the glycol and whether it is inhibited or uninhibited.
An inhibited glycol is not able to be treated with other inhibited additives, where uninhibited glycols can be treated in a varying array of combinations. When glycol is operating at lower temperatures, it will generally test at the lower pH level, but as the glycol is heated, the pH will rise along with the temperature, and run to the higher end of the scale. With uninhibited glycols, this can be controlled to a certain extent, but it is much better to select a glycol that has a pH range within the range of the equipment in the system.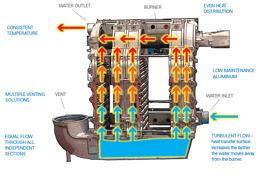 Boiler manufacturers, such as Patterson-Kelley, will provide water quality standards for the system equipment that they supply, ensuring that the appliances, and the systems they operate in, are within reasonable levels for optimal performance. Patterson-Kelley has been a leader in water quality concerning their hydronic systems for 15+ years, guiding elements such as pH, solids, etc. in multi-metal systems.
If you have questions on water quality for your system or the water quality of Patterson-Kelley products, our recommendations can be found on our website.